MU wins the 2023 Football Championship
MU wins the 2023 Football Championship
Back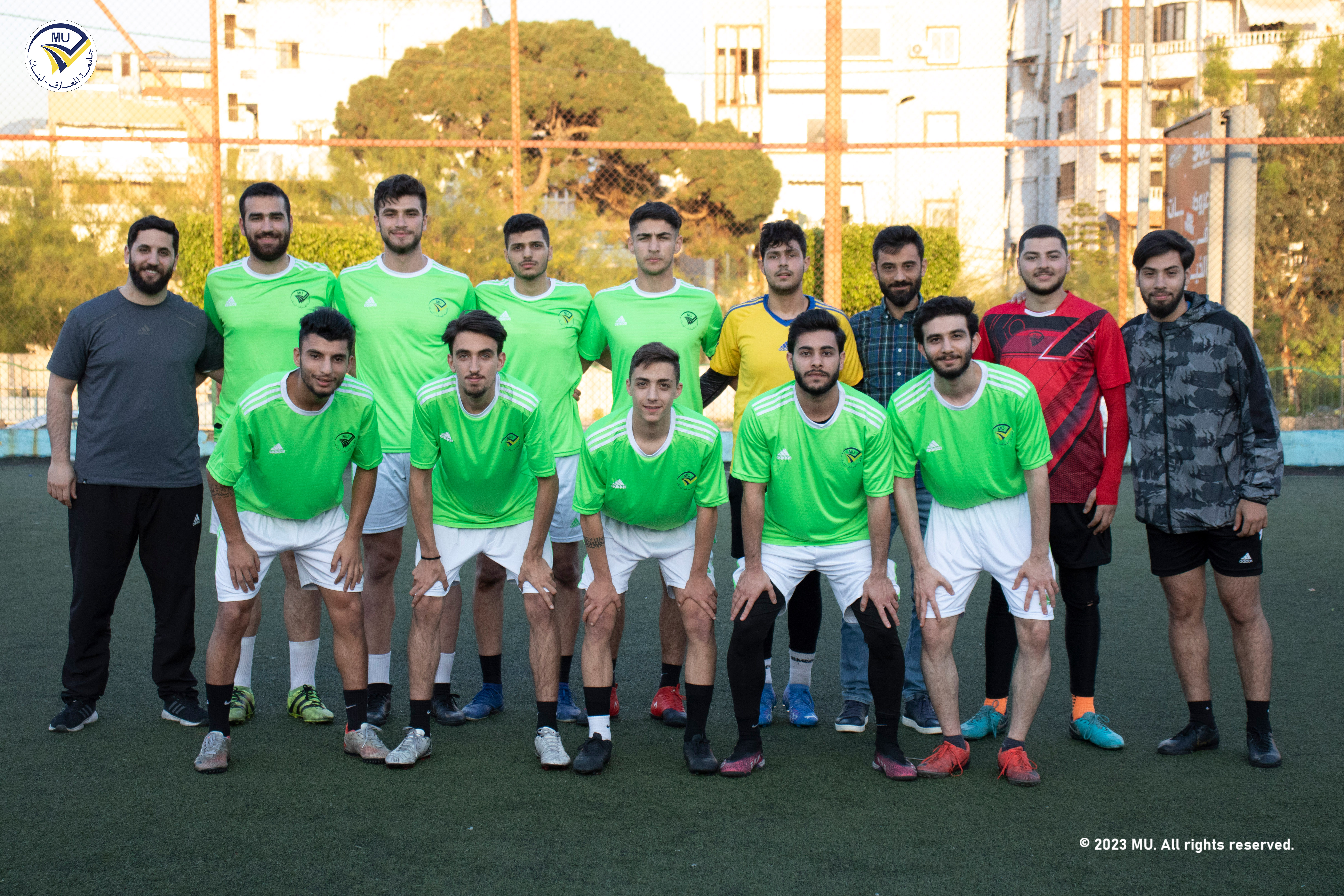 Al Maaref University won first place in the Football Championship organized by the Lebanese University of Science and Arts (USAL). The match was held at El Clasico Stadium - Airport Road, on Tuesday evening, May 2, 2023, where the university team competed in the final match against the (USAL) University team. And the match ended with Al Maaref University winning 3-2.
During this championship, in which a number of Lebanese universities participated, the university also won two individual awards:
The best goalkeeper in the championship, won by Ali Farhat.

The top scorer of the championship was equally won by two students, Ali Hamdan and Hadi Khalifa.
On this occasion, the University congratulated its students on their victory, commending their commitment over the past period to participate in weekly workouts, their rush to play in all matches and their harmony as a teamwork, and their victory within a short period of time.
The Directorate of Student Affairs also thanked all students who participated in the outstanding and effective attendance at the matches as a way of encouraging the university team.
Back