MU Participates in Al-Mustafa High School's University Expo
MU Participates in Al-Mustafa High School's University Expo
Back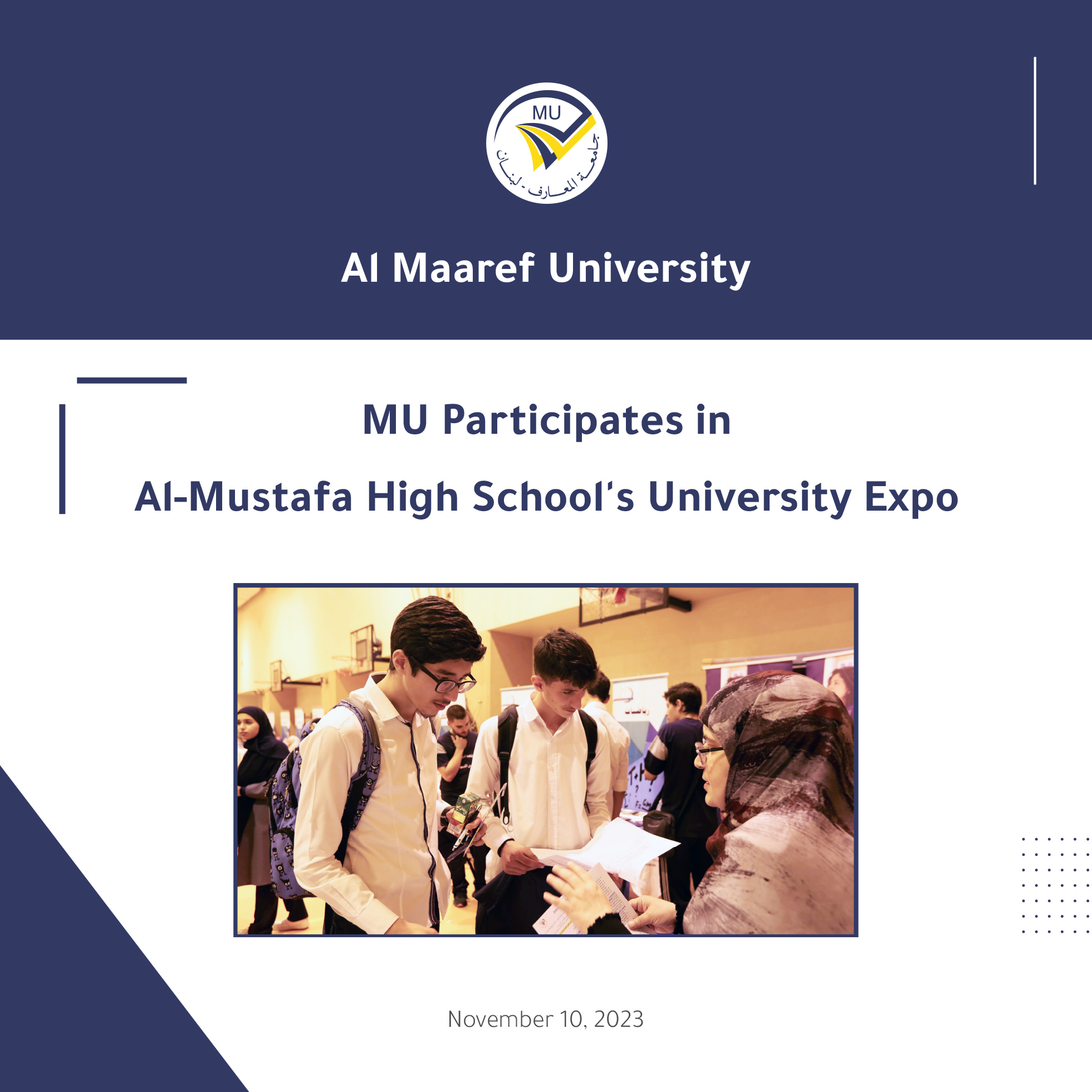 MU participated in the Annual University Exhibition organized by Al-Mustafa High School in Nabatieh upon receiving their invitation. The event aimed to familiarize students from both branches of Al-Mustafa High School in Nabatieh and Tyre with several Lebanese universities. The exhibition took place on Friday, November 10, 2023, within the premises of the high school in Nabatieh.
Following a guidance lecture arranged by the high school, students explored various participating universities. They gained information, received promotional materials about faculties, got registration documents, and more. The students had the opportunity to have their various inquiries addressed.
The exhibition served as a valuable occasion for students to inquire about specializations that align with their interests, personalities, and capabilities. It also allowed them to gain a deeper understanding of the academic systems of universities, distinct from those in secondary school education.
Back