MU Orientation at Al-Batoul High School
MU Orientation at Al-Batoul High School
Back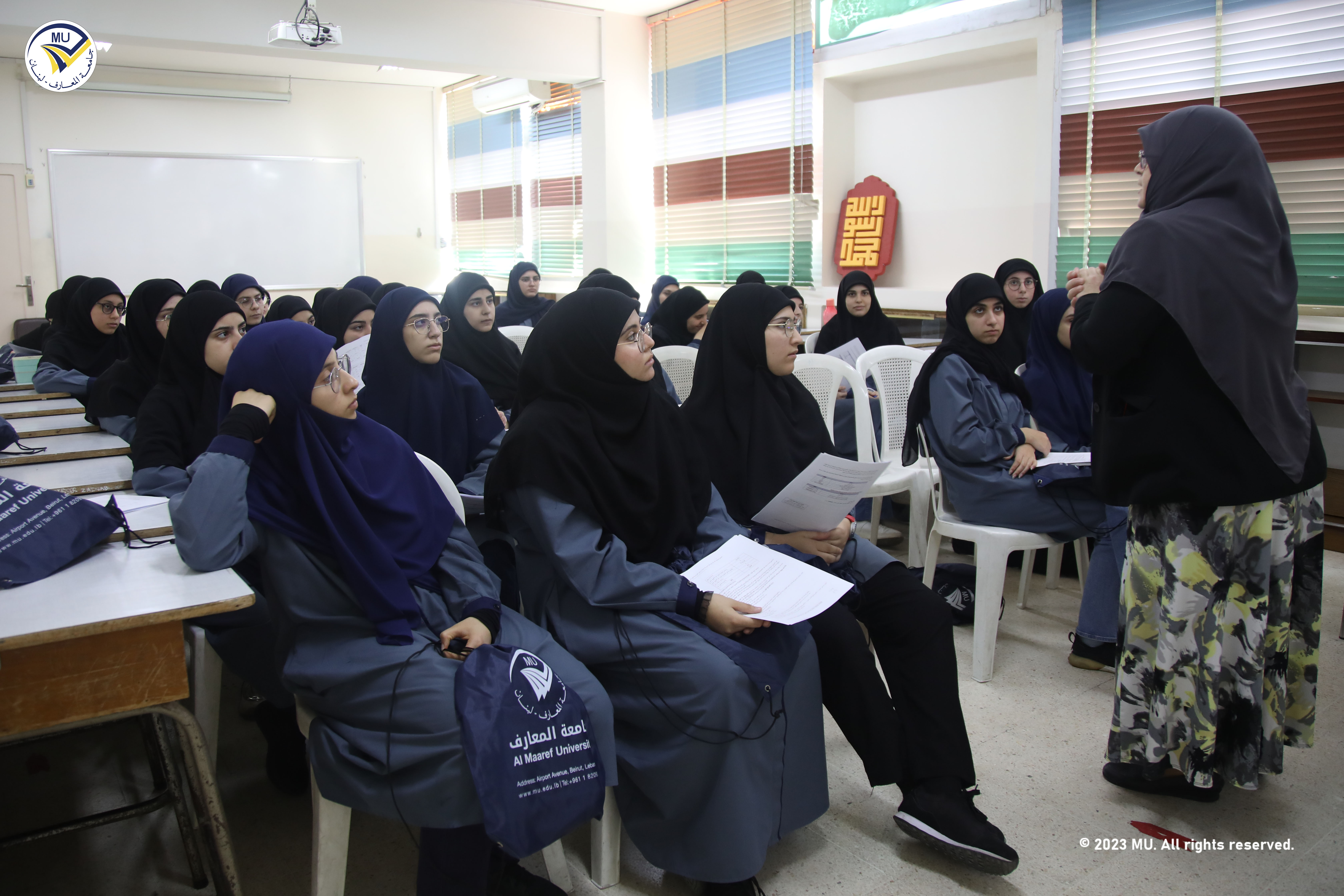 The Orientation Office at Al Maaref University (MU) held an orientation session for Al-Batoul High School's twelfth-grade students on Thursday, November 9, 2023. The event took place at the secondary school premises in Beirut.
During the session, the Orientation Office delivered a presentation highlighting key information about MU, its faculties, specializations, and academic systems. The presentation also addressed students' inquiries regarding assessment exams, attendance requirements, tuition fees, scholarships, and other related matters.
To foster a closer connection, it was decided that the secondary school students would visit the university campus. Additionally, plans were made to organize a training workshop for these students.
Back