MU Fourth Translation Prize
MU Fourth Translation Prize
Back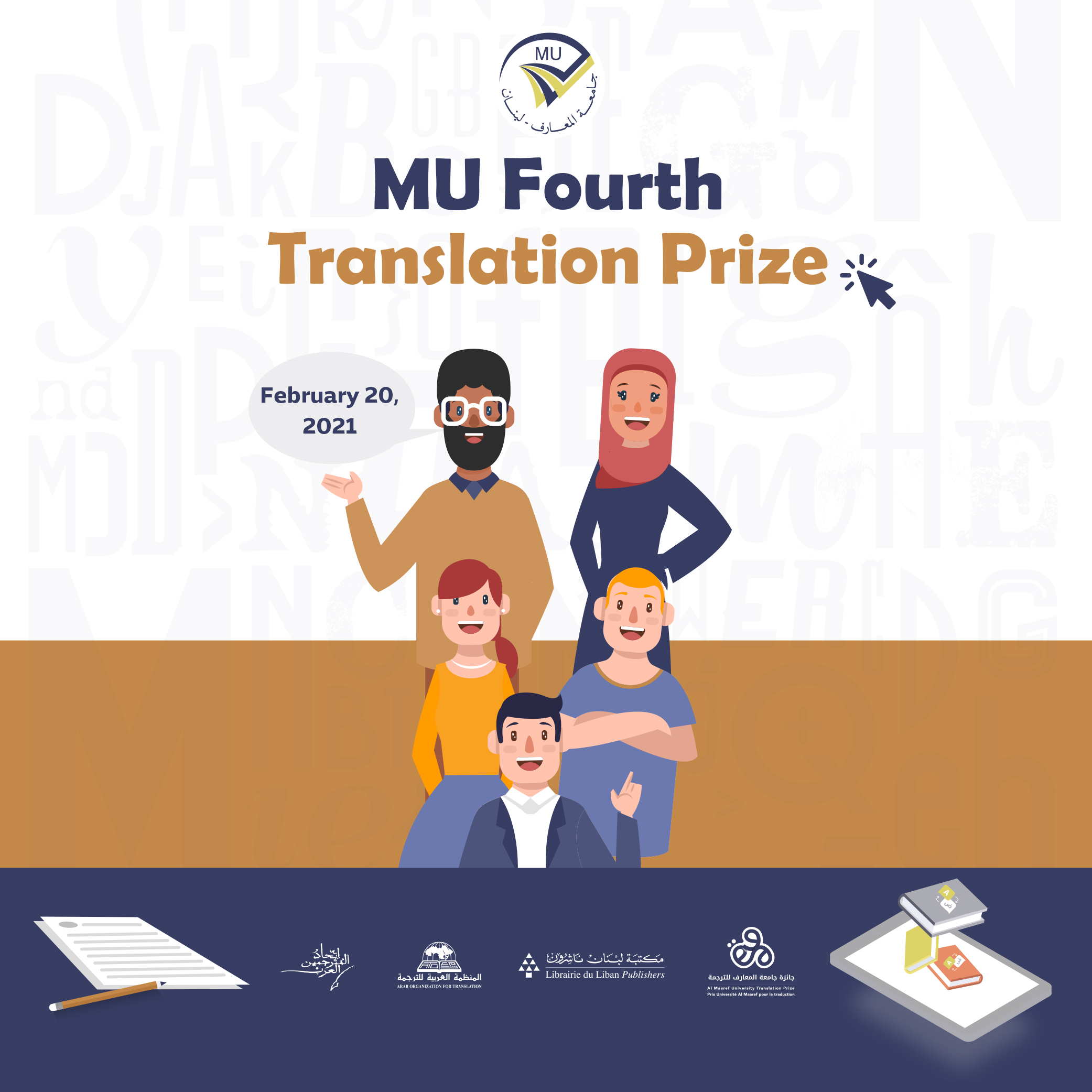 For the fourth year in a row, the Translation and Languages Department at Al-Maaref University has organized MU Fourth Translation Prize. The competition took place on Saturday, February 20, 2021, via Google Meet where tens of students from a variety of Lebanese private and public schools participated.
Sponsored by Librairie du Liban Publishers (LDLP), the competition was launched on the World Arabic Language Day in cooperation with the Union of Arab Translators and the Arab Organization for Translation (AOT). The competition included four different combinations: English – Arabic, Arabic – English, French – Arabic, and Arabic – French.
The participants had a competitive, enthusiastic and unique online experience for one hour during which they translated a text within the combination of their choice. To ensure understanding the source text and transferring its meaning to the target text, the participants used mono- and bilingual dictionaries. They expressed their grattitude to Al-Maaref University that provided them with this distinctive opportunity to test their language skills, especially that they are interested in translation and languages.
It is worth mentioning that the results will be announced on the ceremony held on the World Day for Cultural Diversity in May 2021. During the ceremony prizes, including full scholarships and other valuable gifts, will be distributed.
Back