MU clubs held a seminar entitled "Unity in Love"
MU clubs held a seminar entitled "Unity in Love"
Back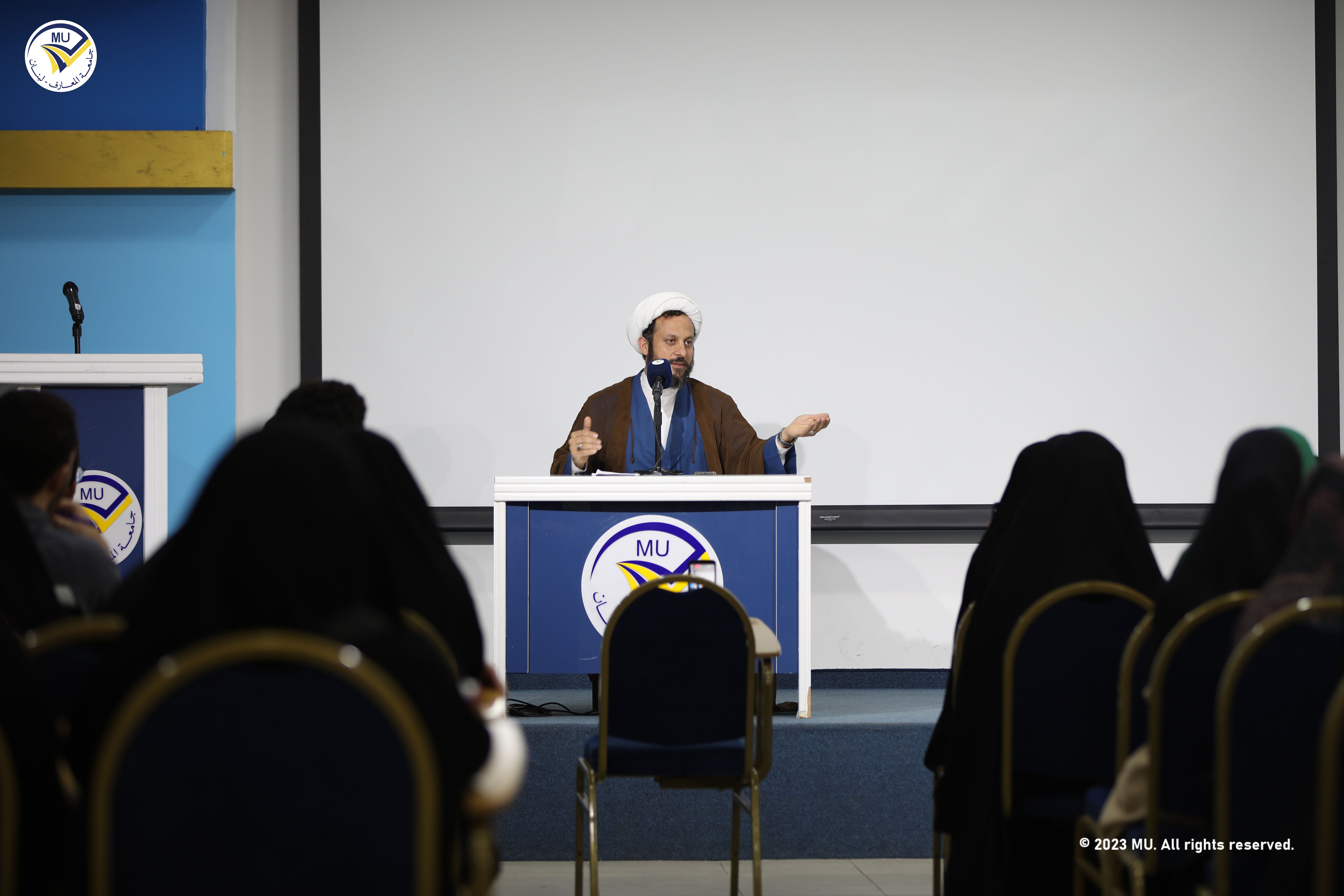 In cooperation with the Department of Student Care and Benefits, MU clubs at Al Maaref University held a cultural seminar entitled "Unity in Love", in which it hosted His Eminence Sheikh Abu Saleh Abbas, on Monday, May 8, 2023, on the University campus and in the presence of students from different clubs.
During the seminar, Sheikh Abbas emphasized the need to open one's heart and to build a close relationship with the creator through various actions that contribute to the closeness of God Almighty, stating that "A believer must live as if it's his last hour in this world, in order to give the best he can to himself and others, to really develop and accomplish in this field."
His Eminence also noted that "the Holy Quran is the most important reference in order to have a clear life vision based on sober behaviors. These behaviors help move minds and enhance individuals' behavior", addressing the systemic educational differences in in this regard.
This seminar is a part of a preventive program organized by the University in collaboration with the MU clubs, to contribute in building an empowered and confident generation capable of dealing with the great cultural challenges facing the younger generation.
Back