MCFA Seminar: "From Stones to Flood"
MCFA Seminar: "From Stones to Flood"
Back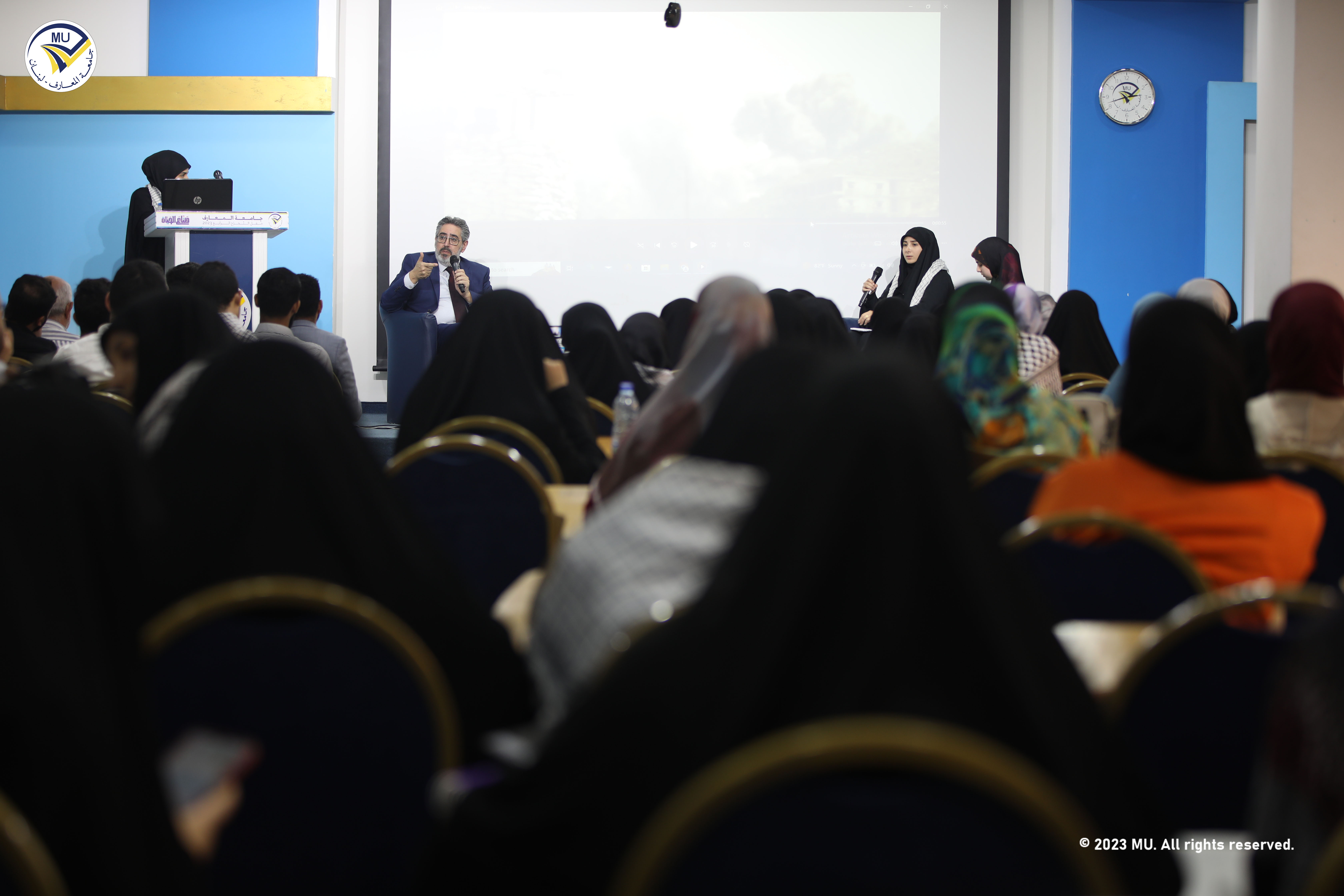 The Faculty of Mass Communication and Fine Arts (MCFA) at Al Maaref University (MU) organized a seminar 'From Stones to Flood' on Tuesday, October 24, 2023, at the university campus (Block A).
The seminar featured journalist Ali Jizini, an expert in military affairs, and political writer Roni Alpha. The discussion was moderated by MCFA students Narjis Reda, Aya Nasrallah, Mohammad Mahdi Kalout, and Ghadeer Wazna, and it was attended by media professionals, individuals interested in political and military affairs, as well as MCFA students and professors.
The first topic addressed by Mr. Alpha was the manipulation and media distortion between reality and truth. He emphasized the role of young people in any battle, especially in significant issues, and stressed the importance of the younger generation having a cultural background and an understanding of the history of resistance and the longstanding Arab-Israeli conflict. Furthermore, the political writer emphasized the importance of documentation and citizen journalism, and their role in compensating for the suppression of voices through means such as murder or satellite blocking, among others.
In the second segment, Mr. Jizini discussed the military history of resistance and its evolution from using stones to the current tactics and developments. He outlined four possible scenarios for the region, including a ground operation in Gaza with high human casualties and escalations in other fronts, Israel's continued blockade of Gaza without a ground invasion, a preemptive Israeli attack, and the possibility of the enemy's compliance.
To conclude the seminar, a discussion was held between the two guest speakers and the attendees.
Back