Football Tournament Finals at MU 2023
Football Tournament Finals at MU 2023
Back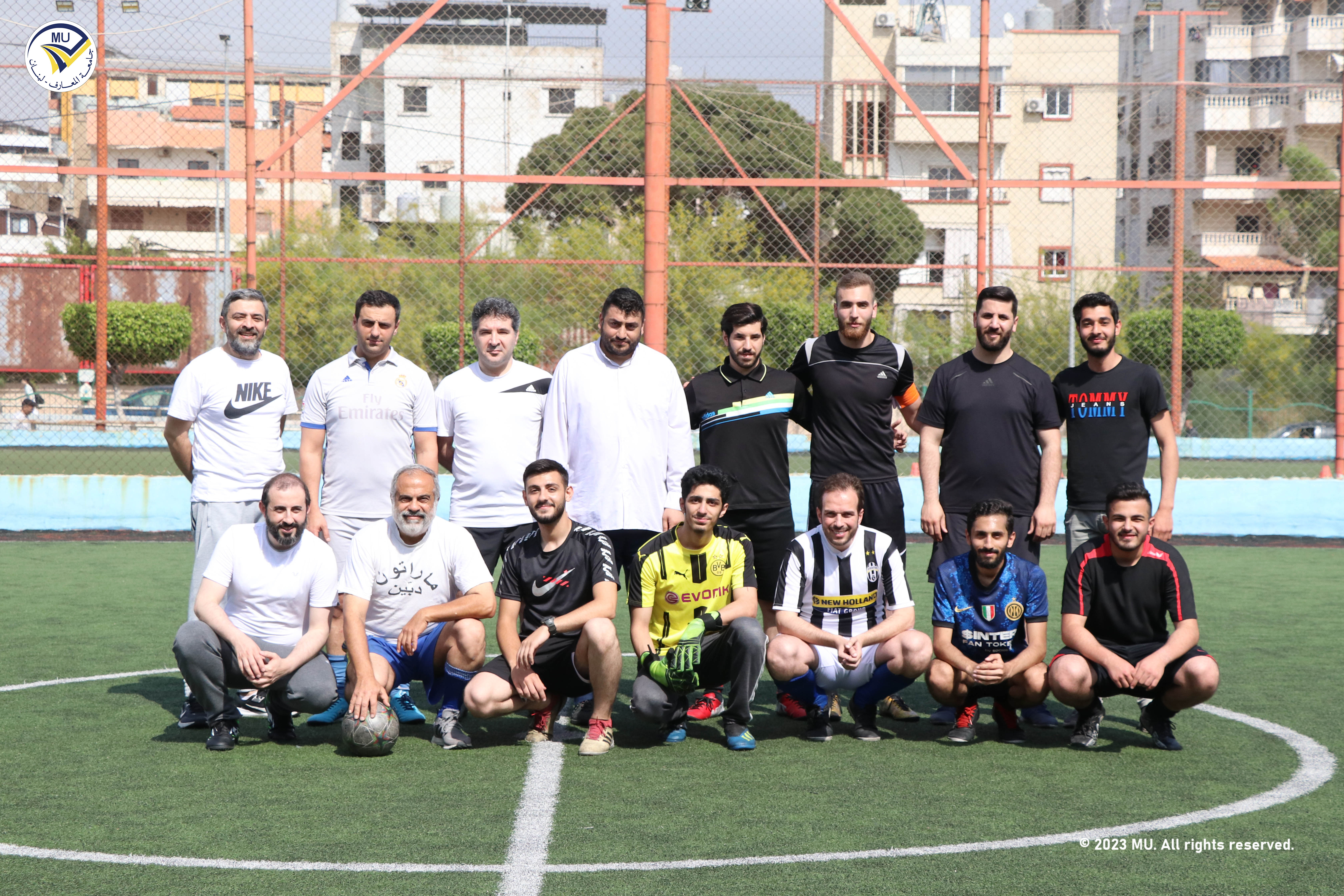 MU clubs at Al Maaref University ended the football tournament for the academic year 22-23, on Tuesday, May 23, 2023, with the participation of 44 teams. The tournament ended by the "M. Tamer" team winning against "Al-Waad" team (2-0) on penalties after a tie (2-2), at El Clasico Stadium on Airport Road.
"M. Yasser and Hassan" team won the third place, the student Jawad Fayyad won the title of "The Tournament Scorer" with 14 goals and the Student Hassan Shokeir won the title of best goalkeeper in the tournament.
A friendly match was then held between MU club students and professors at the University, which ended with students winning penalties (5-4) after a tie (5-5). Finally, the official football team of the university, and the winners of the second place in the chess tournament were honored.
Back