"Code-it;" Club's 2023/2024 Academic Year Kickoff
"Code-it;" Club's 2023/2024 Academic Year Kickoff
Back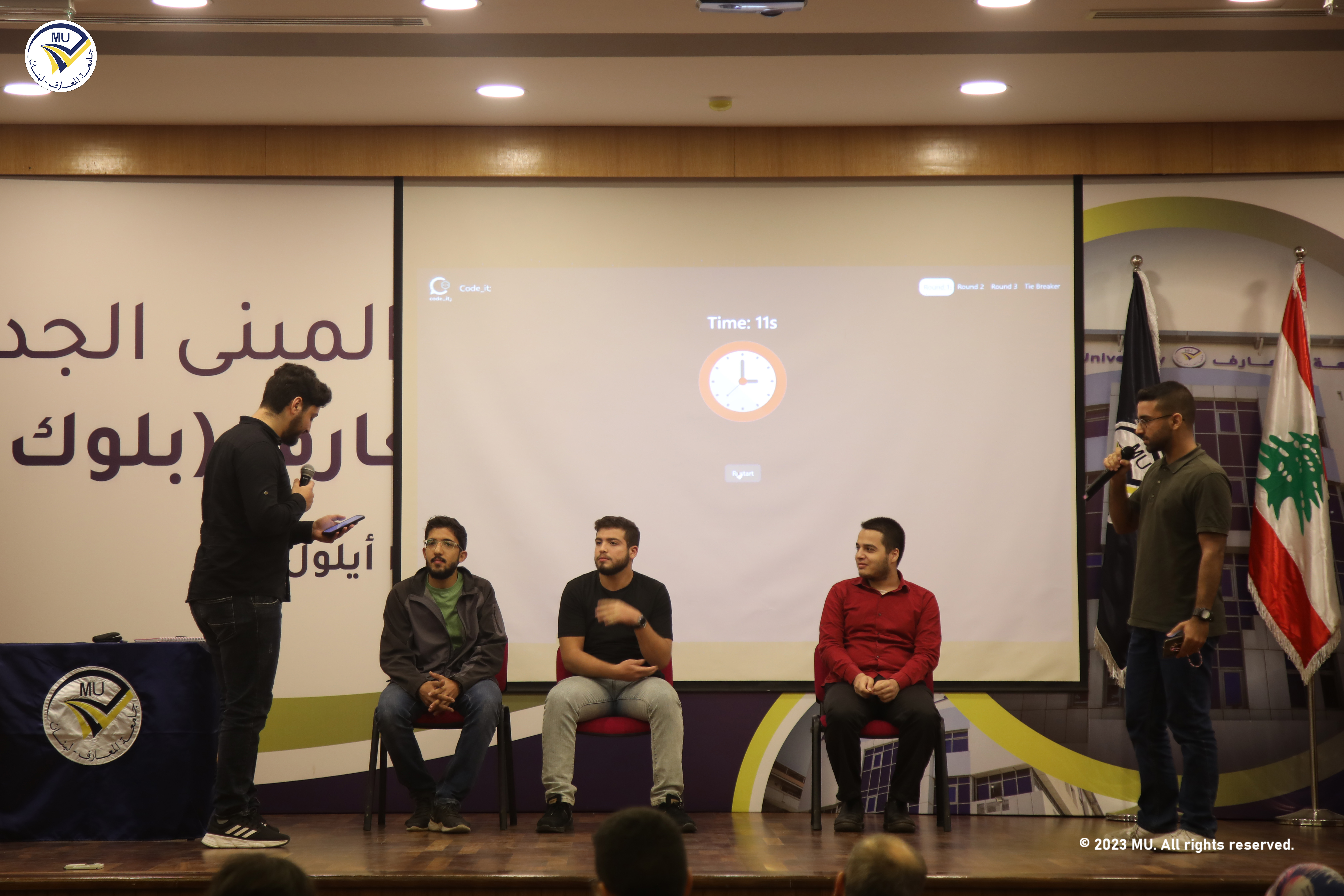 The club "Code-it;" in collaboration with the "Google Developer Student Clubs" (GDSC), organized their kickoff event for the academic year 2023/2024 at the Faculty of Sciences (FoS) at Al Maaref University (MU) in Beirut. The event took place on Tuesday, October 31, 2023, and was attended by professors and students from the Faculties of Sciences and Engineering at the university in Block C.

The event began with the recitation of the Holy Quran and a minute of silence to honor the martyrs of Al-Aqsa Flood battle. Following this, Dr. Fatima Abdallah, the club coordinator, delivered a speech emphasizing the importance of participating in extracurricular activities beyond the regular curriculum. She highlighted how such activities can contribute to the self-development of computer science graduates. Dr. Abdallah also praised the efforts of the club admins, all of whom are students that had worked during the past year and encouraged students to volunteer and participate in the club's activities for the current year.

Mona Badran and Mohammad Al-Asbat currently holding the positions of club president and vice president, provided an overview of "Code-it;" and "GDSC". The attendees were then introduced to the club's admins who presented their roles and how they joined the club. This segment concluded with a summary of the club's activities since its inception.

Following that, club admins Ali Jradi and Hussein Raad held a trivia challenge among a group of attending students, and the winners received a Datacamp license worth $400 provided by "GDSC".
Back