A Workshop on "Talking Head" Videos for MCFA Students
A Workshop on "Talking Head" Videos for MCFA Students
Back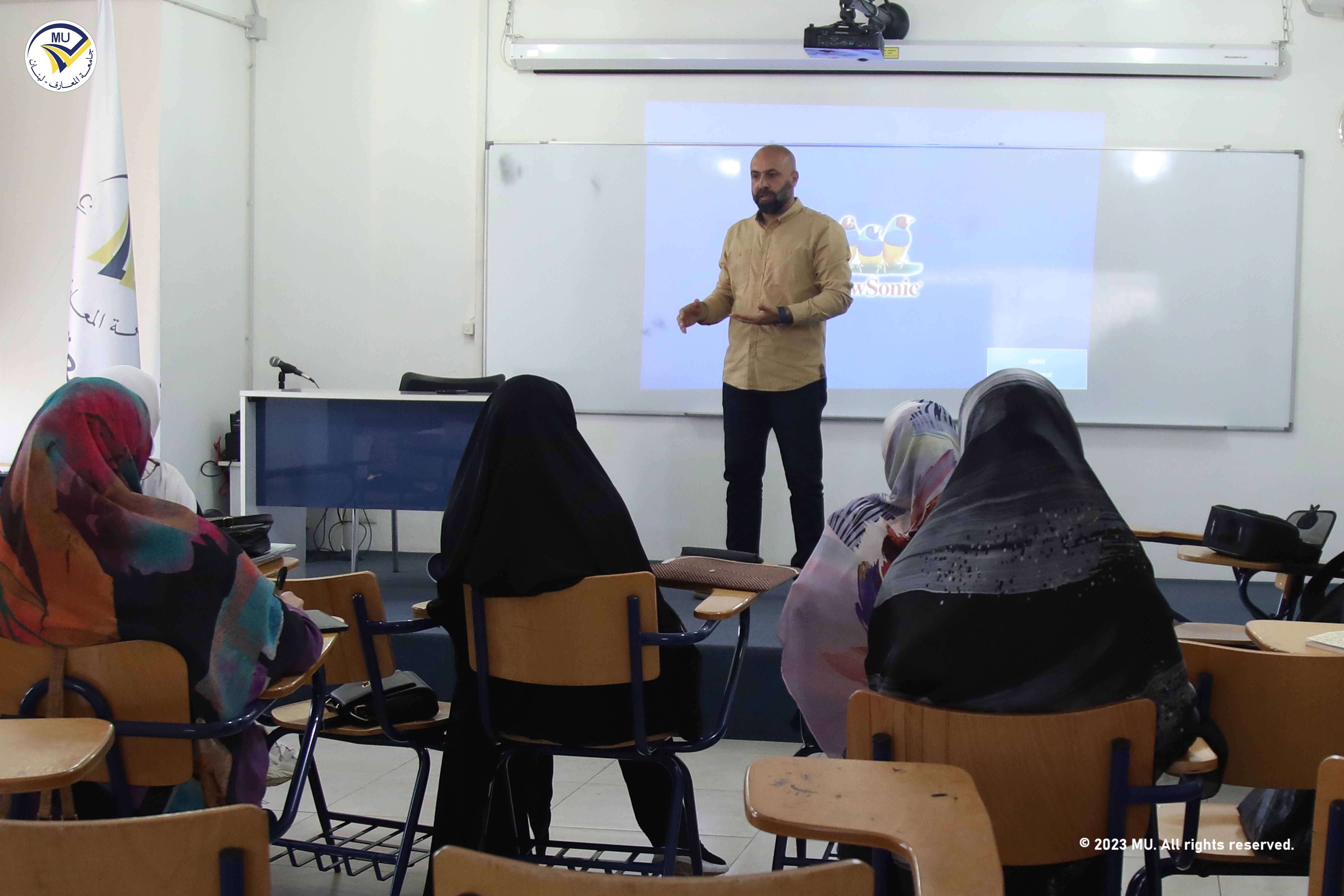 The Faculty of Mass Communication and Fine Arts at Al Maaref University held a workshop for its students on how to present and produce "Talking Head" videos on Monday May 15, 2023. Video director and producer MahdI Skafi delivered the training.
During the workshop, students were introduced to how to speak to the camera and shoot their videos. The director explained the process of preparation and implementation specifically for talking head videos on social media.
Skafi had students engage in practical exercises when discussing all phases of production. For the pre-production phase, he addressed strategies for writing successful content that ensures audience interaction. For production phase, Skafi offered advice on how to present videos in terms of confidence, sound, speed, and performance. He also discussed production techniques such as appropriate frames, aspect ratio, lighting, and more. As for the post-production phase, Skafi emphasized on important areas regarding editing, appropriate video duration, captions, and music.
At the end of the workshop, MCFA Instructor Rana Aladdin and Skafi presented students with a certificate of attendance. 
Back