Back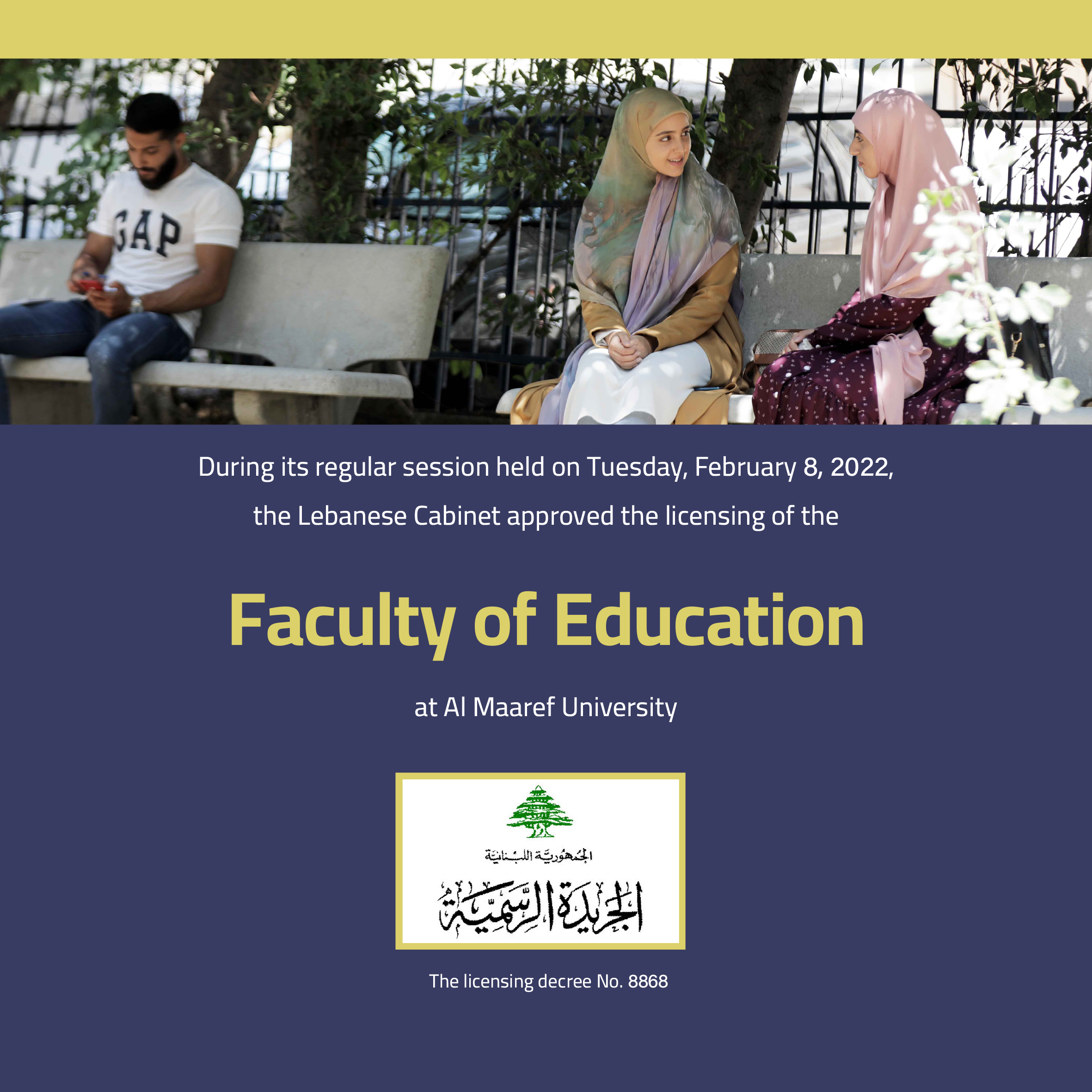 MU Attains the License of the Faculty of Education
During its regular session held on Tuesday, February 8, 2022, the Lebanese Cabinet approved the licensing of the faculty of Education at Al Maaref University, the sixth licensed faculty in the university along with the Faculties of Engineering, Sciences, Business Administration, Religions, and Humanities, as well as Mass Communication and Fine Arts.
In this context, the licensing decree No. 8868, published in the eleventh issue of the Official Gazette on March 10, 2022, authorized the establishment of a Faculty of Education, which will include the following specializations: 
1. Bachelor of Education in the following concentrations: 
Early childhood Education (ECE), English Language Education, Arabic Language Education, Mathematics and Science Education, Physical and Health Education, as well as Religious Education.
2. Teaching Diploma (T.D.).
On this auspicious attainment, the President of Al Maaref University, Dr. Ali Alaeddine, congratulates the family of Al Maaref University, stressing the constant quest to strengthen the university with the requisite majors, which would provide the Lebanese society with distinguished scientific and academic competencies. Moreover, Dr. Alaeddine extends his appreciation to all those who contributed to preparing and following up on the procedures of attaining this license.
Al Maaref University gladly offers its community this achievement, striving to launch this new faculty starting the upcoming academic year, If God willing
Back