Inter-ship with the Scientific Association for Accounting
Inter-ship with the Scientific Association for Accounting
Back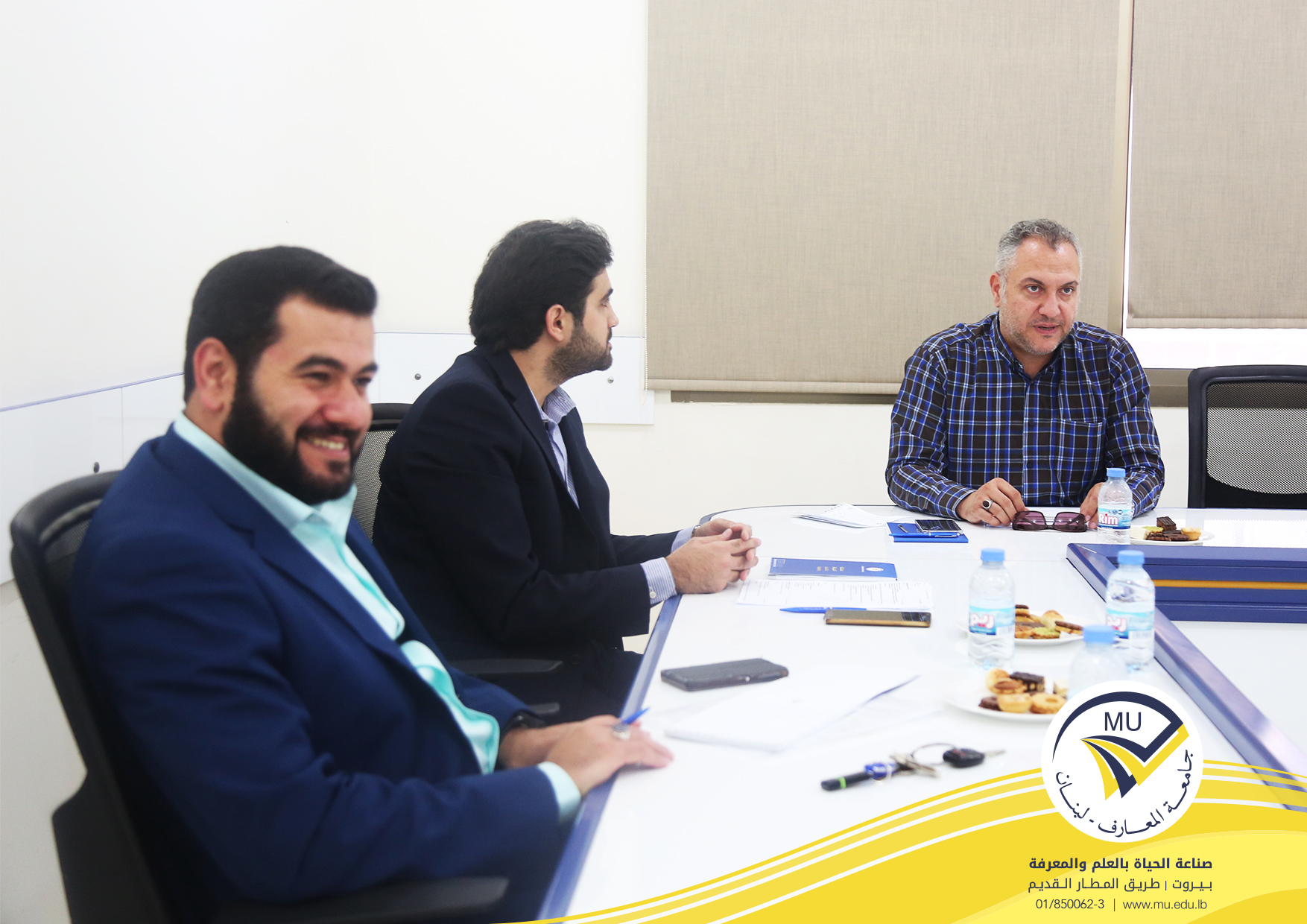 The Faculty of Business Administration (FBA) at Al Maaref University has an extensive program that involves developing and updating its business-related courses to meet the requirements of "good practice" in quality business education and sourcing the best optimal skills and attributes much needed by the market and community.
At the same time that there is a continuous quality improvement policy for the business educational curricula in the faculty, the FBA believes strongly in the mission of Al Maaref University that calls for securing training programs for students before their graduation. Such early involvement of students in the internship will prepare qualified and trained human cadres able to enter the labour market with all transposable competencies and transferable skills, and thus opening up for the new opportunities and hopes.
In light of the importance of continuous improvement, the members of the Faculty of Business Administration held a meeting with Mr Hussein Nasser, the President of the Scientific Society of Accounting and Business Administration on Monday, October 9 in the University Meeting Hall. The aim of the meeting was focused on the accounting field of study and the availability of support training programs for students in Lebanese accounting systems. 
The faculty members who attended the meeting were; Dr Hussin Hejasi, the Dean of Faculty of Business Administration, Dr Ali Dirani, the Assistant Dean, Dr Hassan Rakeen, Ms Nada Sfeir, the Executive Secretary as well as teaching faculty members, Mrs Fida Turk, Dr Rasha Noureddine, Mr Fadi Kassis. 
During the meeting, the participants discussed a) the cooperation in relation to a set of specialized activities and lectures between the two parties, and b) the role of the Association of Certified Accounting Experts in Lebanon. The meeting will be followed by other periodic meetings to follow up the work agreed upon and discuss the subsequent steps to be taken and suggestions to be addressed to endorse any future agreement.
Back