"Al-Manbar" Club hosts journalist Hassan Olleik
"Al-Manbar" Club hosts journalist Hassan Olleik
Back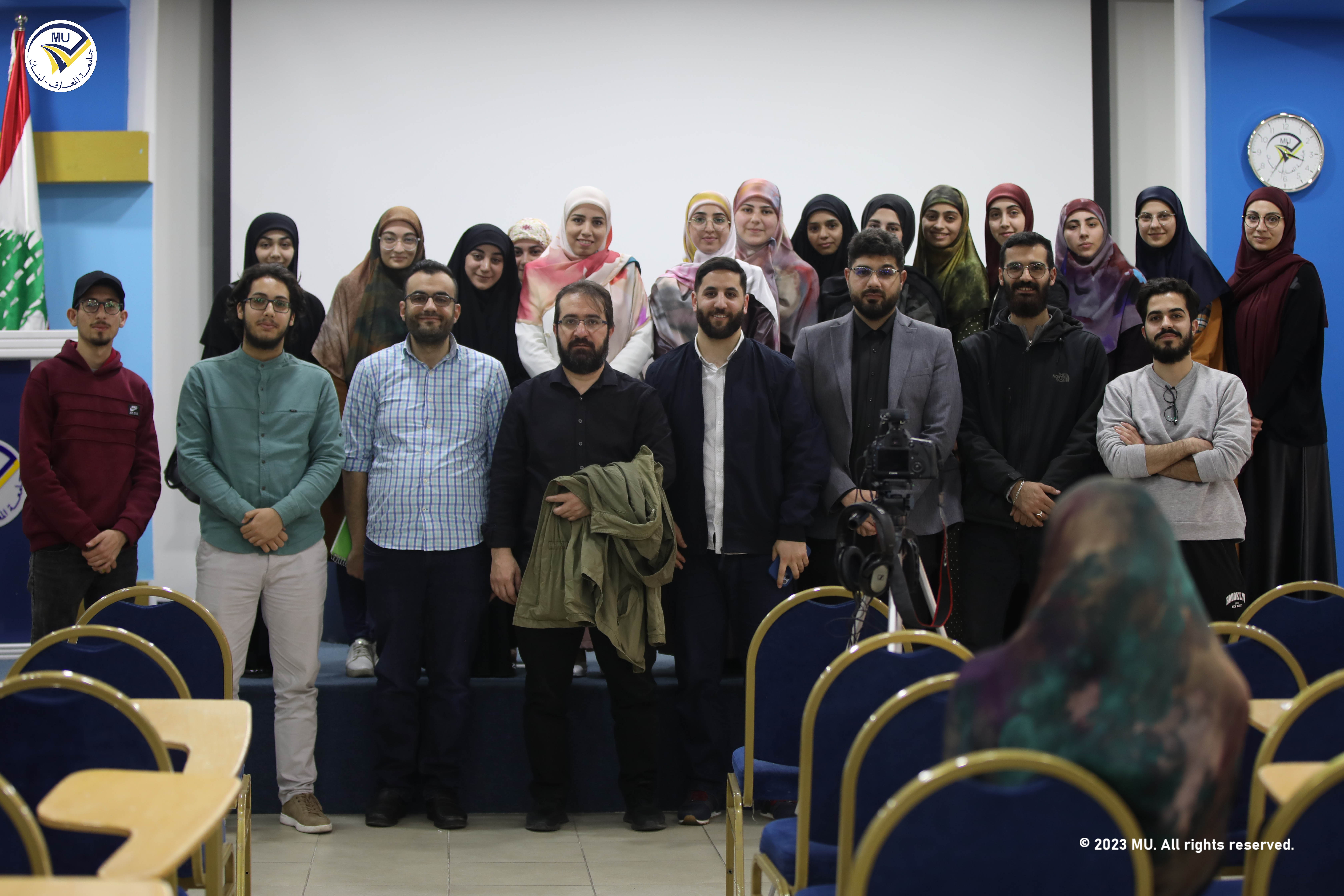 On Wednesday, March 1, 2023, "Al-Manbar" Club at Al Maaref University hosted journalist Hassan Olleik, in a seminar entitled "Lebanese Media and the Economic Collapse". Olleik was interviewed by the Journalist, Ms. Eman Bashir, in the presence of MU Clubs.
During the seminar, the guest discussed the causes and prospects of the economic collapse, Lebanon's media practices before and after the start of the popular movement, its relationship with the political and financial authorities and the legal violations it commits.
The journalist also discussed how to choose the suitable media personalities in such crises and times of war, the role of digital platforms in influencing public opinion, threatening traditional media, and the role of Arab and foreign satellite TVs, pointing out the huge responsibility of the Ministry of media, the National Media Council and the press unions and editors in this field.
In conclusion, a discussion took place between the guest and the students, and then the memorial photographs were taken.
Back