Undergraduate Study Programs
Undergraduate Study Programs
Back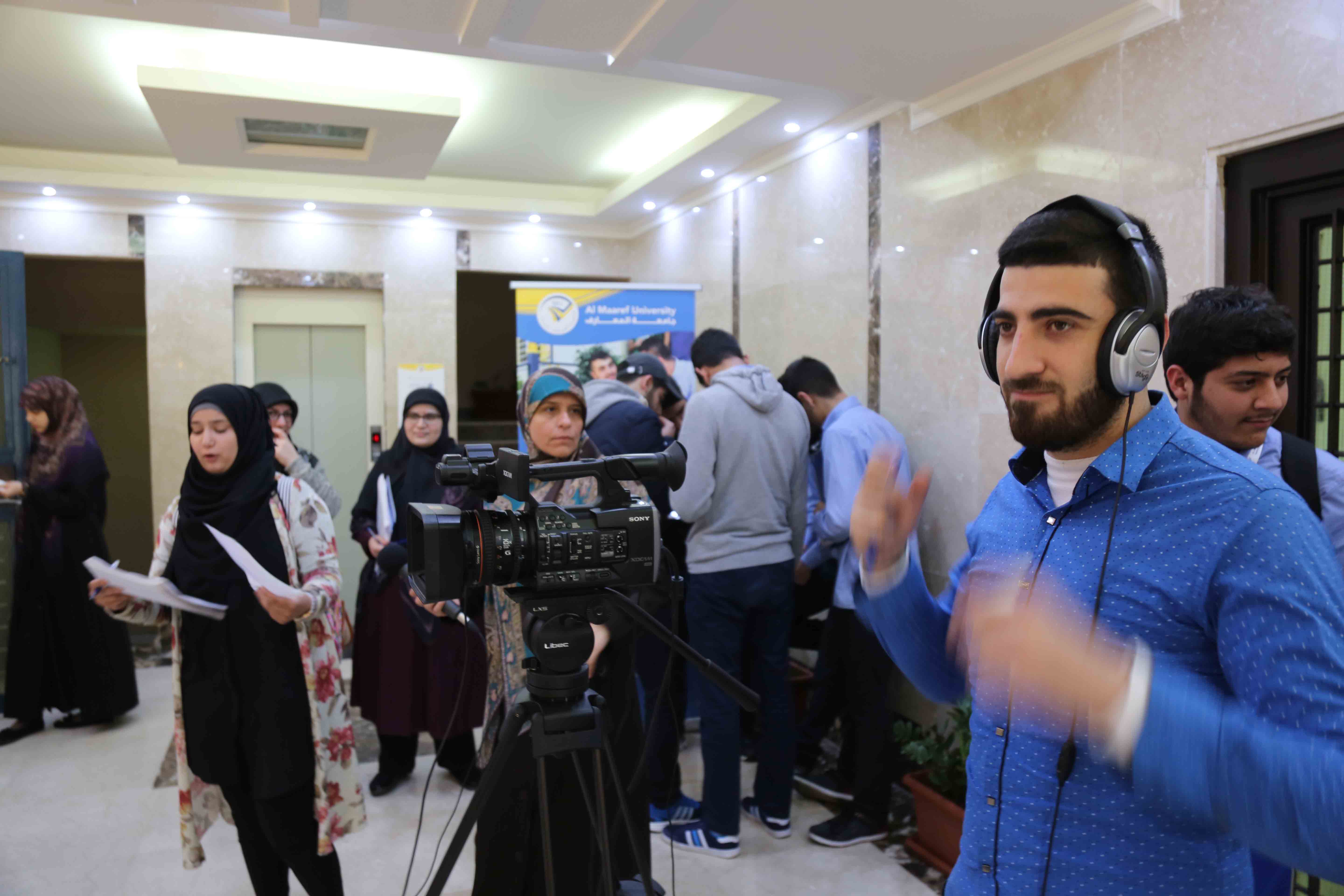 State-of-Art Study
The Faculty of Mass Communication and Fine Arts (MCFA) at Al Maaref University prepares students to take up one of four majors of study and practice on offer in mass media communication. It is supported by a team committed to securing students with the best academic and professional study routes that lead to sustainable successes in their future career.
Our novel programs combine state-of-art learning and technical facilities with staff expertise across numerous fields of communication processes and perspectives, digital media, journalism, advertising, public relations, and radio and television.
The program explores the changing nature, reach, influences and practices of the mass communication in the media communication industries, cultures, and technologies in a local and global comparative context. It places great emphasis on making sense of those changes and engaging with their effects productively.
As part of interdisciplinary ethos in the University, the teaching team of the MCFA is combining expertise from mass communication and mass media disciplines as well as from other adjacent ones associated with other faculties; we pride ourselves in our commitment to innovative and engaged teaching and strong student support and guidance.
We are proud of our interdisciplinary theory-practice approach that is based on the centrality of student-staff engagement. Our specialisms lie in audio-visual production and digital media industries, characterized by a socially responsible vision and mission.
All students make media, and those wishing to specialize in a specific media practice are assisted in developing advanced skills in any of the media related production in the selected major with a possibility to have further Advanced Emphasis (Minor) in one of the areas of specialization offered by the Faculty.
Our programs are structured to enable students to understand communication and media practices through purposeful academic investigation and production work. Students seek their interests in the study and practice of any of the majors on offer in the faculty. 
Part of our program consists of courses that are classified as part of the university General Educational Requirements and Liberal Arts Electives Requirements. These courses are compulsory and shared by all students of the university and are coordinated and delivered in collaboration with Faculty of Religions and Humanities (FRH) and Faculty of Business Administration (FBA).
Prior to the registration for the first year degree program, some of our students in the MCFA Faculty may need to take one or more remedial courses as pre-requisite to a range of major courses that count towards their degree program.
The MCFA Faculty in collaboration with the Faculty of Religions and Humanities and Faculty of Business Administration will provide all the academic support for the students that will enable them confidently and competently to progress towards the first and second year of their study program.
Back